Friends making wine
with precision, passion and joy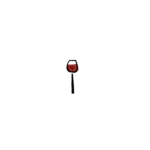 Our small winery fuses traditional and modern techniques to make delicious artisan wines.
Our Piedmont vineyard is part of a UNESCO World Heritage Site, tended by hand. We manage our grapes without herbicides, and wildflowers grow between the rows.
Barbera, Bracchetto and Moscato grapes have grown in Piedmont for more than a millennium, and our vineyard was planted sixty years ago.  
The vineyard has been managed organically for the last twenty years, and when Bob and Alice bought it in 2021, they focused on growing the best possible grapes to make into the most appealing regional wines.
Aleksey, our winemaker and Agricultural Director, moved into the main house with his wife Alina and their two children, and we all have been tending and vintning ever since.
our wines are made thoughtfully
We grow our grapes with biodynamic principles, harvest them by hand, and press them with a pneumatic press. We have Great Tanks!
We are a boutique winery, producing small quantities of handmade wine. The magic of winemaking occurs during vinification, when the grape juice ferments into wine. The shape and material of the vessel affects the quality of the finished product. We use 500L oak tonneaus and 1000L oak casks to make our wine, as well as a 1700L vertical oval cask, a concrete egg.
The semi-porous concrete exposes wine to low levels of oxygen, aging the wine gradually.
The shape of the egg creates an internal current that moves the wine within the vessel. This natural movement matures the wine very delicately.
Egg-shaped vessels have been used to ferment wine since prehistoric times, and were supplanted by barrels around the time of Christ.
Concrete eggs are one of the latest trends in tank design, or, everything old is new again!
In France, they say you must bow to the vine twenty times in a year to make perfect grapes. At La Collina Degli Amici, we treat our vines like royalty.  
Please leave your name and email to get news from our winery.